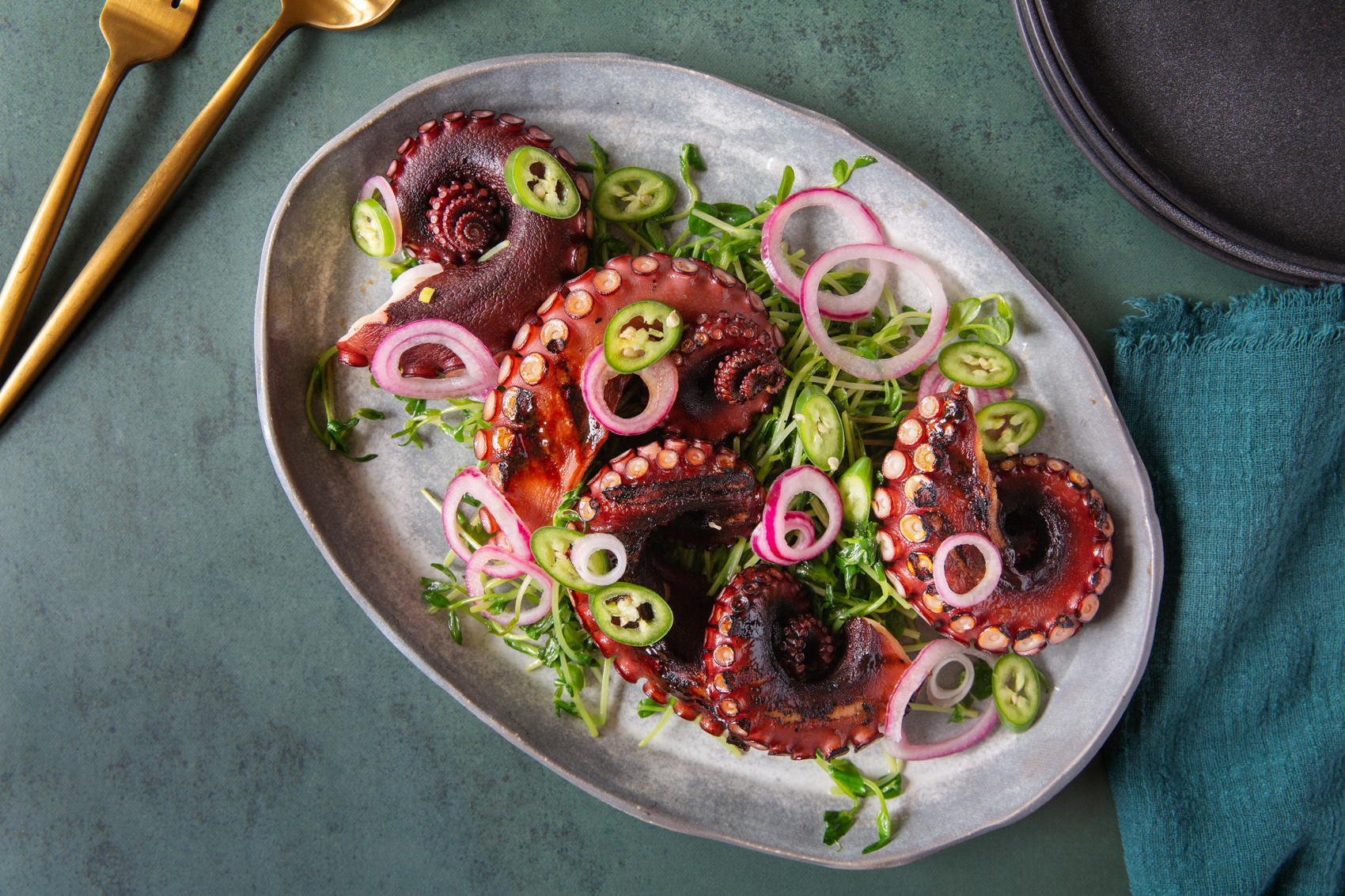 Enjoy Authentic Japanese Style Seafood products!
Nichirei Seafoods Inc. offers a variety of raw and ready-to-eat products. Please click on a product below that you are interested in to see more!
Surrounded by beautiful sea, Hokkaido's rich natural environment brings a numerous variety of seafood choices. We deliver only the best in taste from the northern sea to your table.
Our Cooked Baby Scallops are harvested from the beautiful Mutsu Bay. Snow melted from the surrounding mountains, containing natural nutrients and minerals, flow into the bay producing some of the finest scallops in the world.
Our shrimp tempura is made using a traditional Japanese-Style recipe with all its ingredients carefully selected for taste and flavor. It is fully cooked and ready to eat – just thaw and serve!
Fully Cooked Shrimp Tempura
These Pre-Cooked Butterflied Shrimps are perfect for Sushi, as a topping on your favorite salad, or in a fresh, rice paper wrap spring roll!
Pre-cooked Butterfly Shrimp "Sushi Ebi"
Our Peeled, Tail-On, Stretched Vannamei Shrimp (Nobashi Shrimp) are perfect for using your own batter on Tempura or grilling on a skewer!​
Raw Peeled and Stretched Tail-On "Nobashi Shrimp"
Caught in Africa and processed in Japan, our Steam Boiled Octopus maintains a perfect al dante texture through the production process.
Processed in Japan, we ensure the freshest quality Albacore exclusively frozen on board.
In order to deliver healthy, firm and delicious clams to consumers, we strictly select only the very best raw materials. Nichirei's Short-neck clams are good enough to eat right out of the bag!​
Yes! All of our products are FDA approved and safe to consume.
Yes, we are HACCP certified!
Yes! All of our ready to eat products are FDA approved and have been checked by Nichirei Fresh Inc.'s quality assurance team. With strict, highly-controlled standards for quality, Nichirei Seafoods Inc. promises the freshest tasting, ready to eat seafood products on the market.

11400 SE 8th St
Bellevue, WA 98004