Potato Croquette: Pumpkin
Our delicious potato croquette comes from our partner farms to your table. Pan fried, it is crispy on the outside, yet light and creamy on the inside.
"Danshaku" potatoes harvested from Hokkaido island in Japan give our croquette its unique light and fluffy mashed potato filling, while a fresh breadcrumb coating provides a crispy, golden brown texture. Serve it as a side dish with meat and vegetables for dinner or lunch, or by itself as a snack!
Low fat – no Trans Fat
No artificial colors
No MSG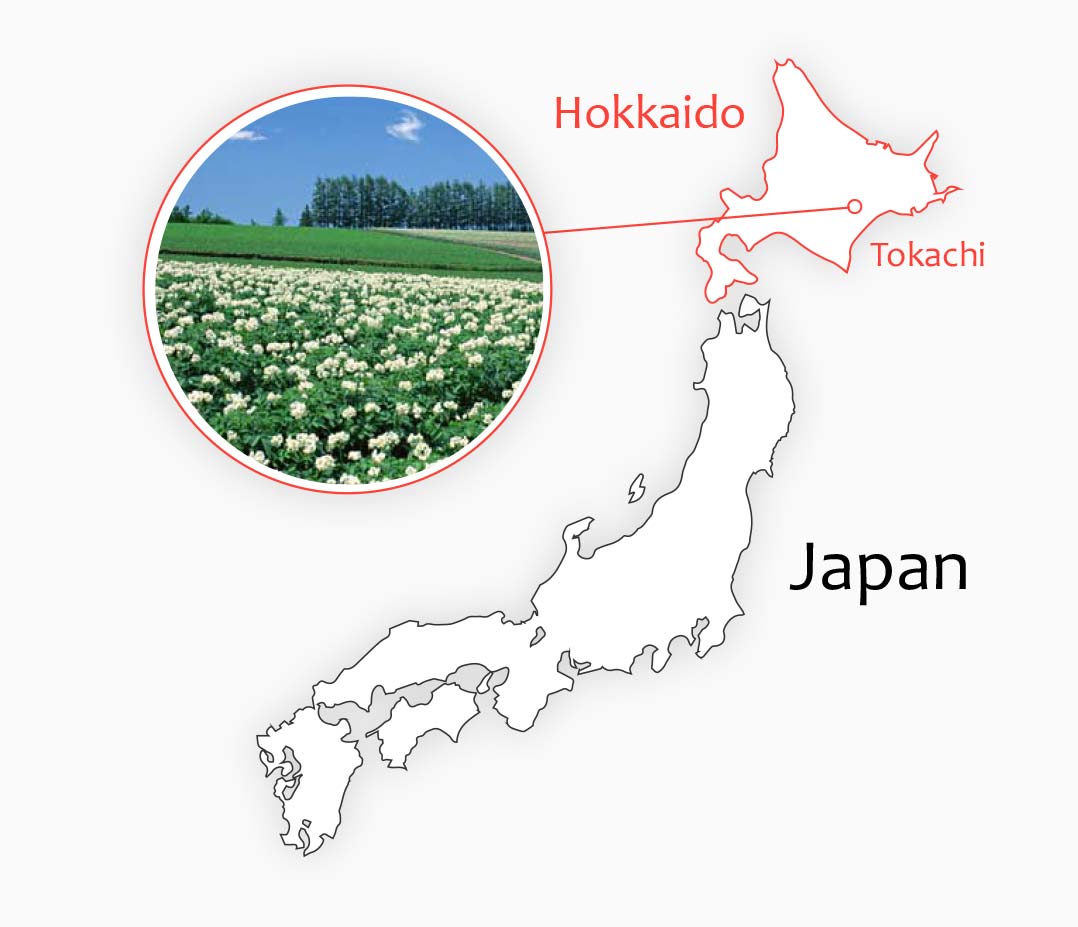 Ingredients:
Potato, Pumpkin, Sugar, Bread Crumb, Wheat Flour, Salt, Starch, Vegetable, Oil, Powdered Egg, Thickener, Modified Starch, Flavor, Carotenoid, Color, Water
Serving Ideas:
1) An interesting alternative potato dish with meat and vegetables, 2) Loaded mashed potato pancake, 2) As a snack by itself
Preparation Methods:
1) Pan fry / pan sear, 2) Deep fry
Packaging:
Single bag: 1,400g (70g x 20 pieces), 4 bags / carton